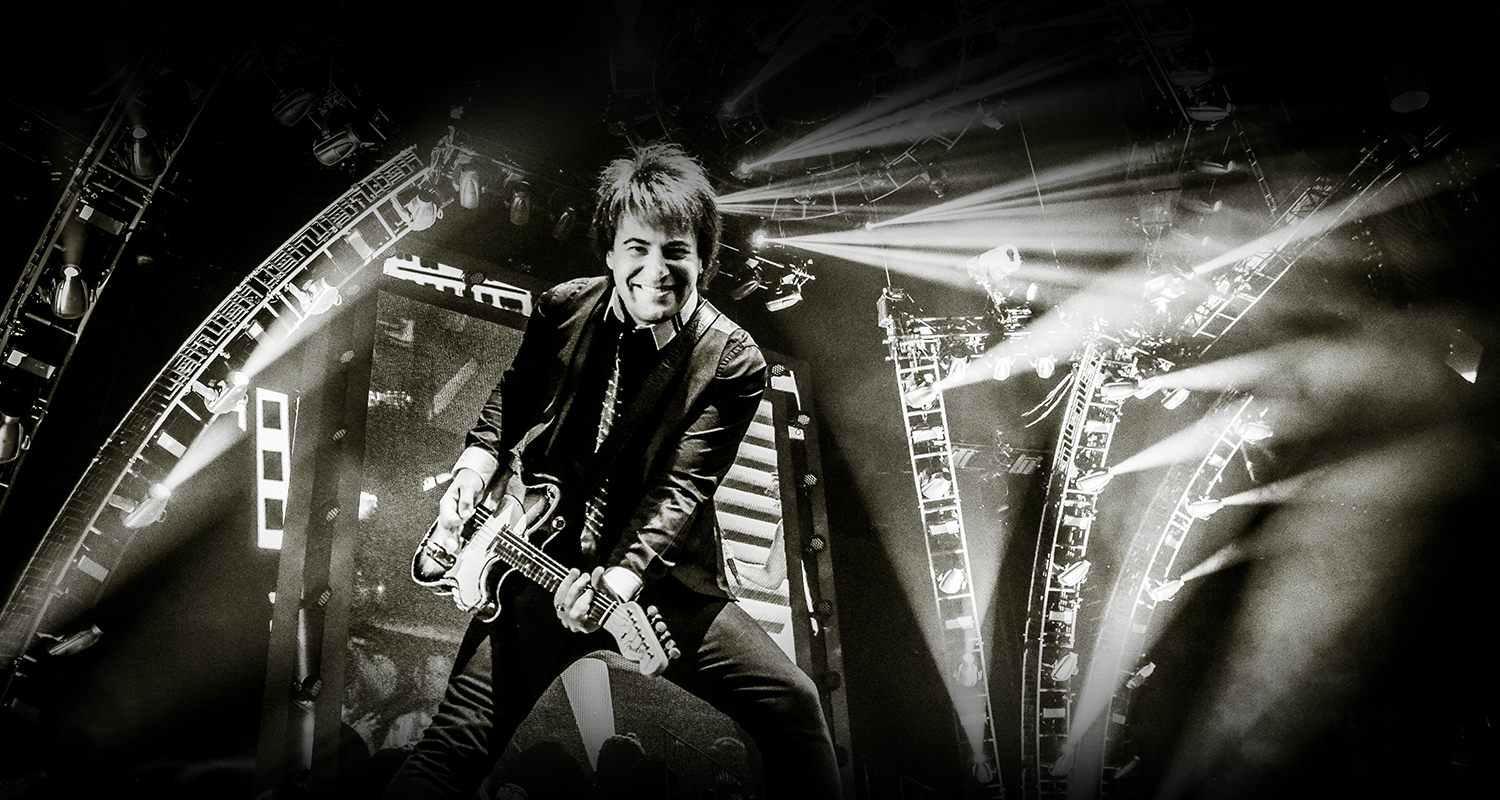 Paul Sidoti has toured since December 2007 as vocalist/guitarist for
ten- time Grammy award winning and multi-platinum selling artist,
Taylor Swift. His professional journey in the music industry started
when he toured as bassist for 60's artist, Gary Lewis and the
Playboys, from 1993-99. From 2004-2007, he toured with Eric Carmen
and with the reunited band Eric originally formed, Raspberries,
playing guitar/keyboards/vocals.
With Taylor's huge international fan base, Paul's travels have taken
him to the UK, France, Scotland, Germany, Belgium, Ireland, Spain,
Holland, Brazil, Singapore, The Philippines, Hong Kong, Canada,
Japan, Australia, and New Zealand. He has played on television
shows including multiple performances on; The Tonight Show with
Jay Leno, The Late Show with David Letterman, The Ellen DeGeneres
Show, CBS Early Show, Good Morning America, The Today Show,
Regis and Kelly, Saturday Night Live, MTV's TRL, Dick Clark's
Rockin' New Year's Eve with Ryan Seacrest, The Grammy Awards,
American Music Awards, CMT Awards, CMA Awards, ACM Awards,
MTV Video Music Awards, Brit Music Awards, and CMT Music Fest,
among many others. In addition to touring, Paul has also played on
Taylor's studio album, Speak Now, which has sold over 5 million
copies to date.
Taylor Swift's current tour, 'Reputation Stadium Tour', is garnering
rave reviews.
Paul is now available for online session work. Whether your project
needs vocals, guitars, bass, keyboards or a fully produced demo, he
can cover what you need. Details and pricing can be found on the
session work page.
welcome to the paul sidoti store
Here you can order a personalized, authentic autographed 8x10 color photo of Paul. Included is a free bracelet! Just select which size bracelet you would like when you place your order.